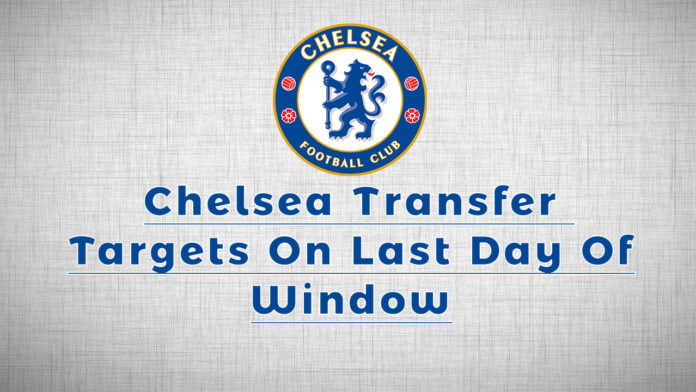 The champions of England are in a bit of a strange situation, despite winning the league last season and adding quality strength through new signings: Morata, Bakayoko, Rudiger, and Kylian Hazard among others, they do not seem to be favourites for the title with rumblings about managerial strains in between the sale of Matic and outcasting of Costa.As this is the last day of transfer window these are Chelsea transfer targets of deadline day.
Despite this Chelsea remain a very strong side and a very attractive option to any player wanting to join. Taking a look at further options that we could still see make the switch to the blue.
Chelsea Transfer Targets On Deadline Day
Riyad Mahrez
The one the fans are going crazy for. Get this one and any bad aftertaste would be lost. The boy is quality does he provide much defensively, not really. But he is a game changer and could give a very fear invoking look to the attacking options of Conte's bench with Hazard, Pedro, and Willian the other boys working their magic.
And if reports are to be believed he is in London right now having been allowed to leave the international camp to conclude his transfer.
Danny Drinkwater
With Matic gone and Chelsea back in 4 competitions this season the need for an experienced and skilled midfielder to add depth behind Bakayoko, Kante and Fabregas could prove a very shrewd piece of business. Kante can provide a pull for the player has played before and he should not be too costly given his age.
Ross Barkley
One to go down as a top signing if he manages to live up to his potential, a cut price deal for the midfielder who is in the last year of his contract and not looking likely to sign another at Everton could be a deal too good to resist. All the vultures probably gonna swoop together for this.
Fernando Llorente
Reliable Sky Sports News' Spanish expert Guillem Balague has confirmed that Spurs have confirmed this deal so while the interest and a late bid from Chelsea is still possible it's highly unlikely that this man is coming to the bridge.
However, with Morata and Batshuayi, it can be argued that the 32-year-old was not needed in the first place.
Andrea Belotti
maybe the least likely at the time of writing this deal may well be dependent on whether Batshuayi is moved on or sent out on loan during the late hours of the transfer window.
Belotti has undoubted quality but whether he can reproduce that in the premier league under pressure at Chelsea is a question which one may not one to risk money on.
To Know More About Chelsea Transfer Targets Turn On our Post Notifications to Stay Updated On this Last Day Of Transfer Window